Marine Biology Scotland
content
Marine Bioenergy Scotland (MBeS) focusses on research, development and commercialisation of marine biomass for use as a bioenergy crop.

The centre reflects the growing awareness of the future importance of marine biomass as an energy source taking place not only in Scotland, but within Europe and the rest of the world. It also reflects the growing portfolio of marine biomass related multidisciplinary research and development activities at the Scottish Marine Institute.
SAMS trial sites for cultivating macroalgae around scotland include:
Highland - Loch Laxford, Badcall Bay, Calbha Bay, Loch Beag (Loch Nan Uamh)
Benbecula, Western Isles - Loch Uiskevagh, Keiravagh, Meanervagh
Argyll and Bute - Loch Etive, Loch Melfort
Macroalgae for biofuels
Globally, in order to meet our future needs for transport fuels, there is a huge requirement for new sources of liquid (or liquefiable) energy. Population growth and associated needs for increased food production drives a scenario of land space and water resource scarcity, which limits the potential contribution that terrestrial biofuel crops can make to future energy needs in a CO2-rich world. In addition, intensive production of terrestrial bio-energy crops requires large amounts of energy-intensive chemical fertiliser that contributes to diffuse pollution and is currently dependent on non-renewable sources of phosphorus.
Marine macroalgal production has, in principle, huge potential to provide a biomass substrate that can be used for energy production (alcohol from fermentation, methane from Anaerobic Digestion). Harvest of wild macroalgae is currently practiced in the Americas, SE Asia and Europe but, as macroalgal forests are regarded as biodiversity hot spots providing important ecosystem services, and because of the scale required for economic biofuel production, wild harvest is unlikely to be the major source.
Macroalgae for other purposes
Much of the world's seaweed production is utilised directly as human food particularly in the Far East and a significant proportion of the remainder is used as fertilisers. In the UK, seaweeds are sold as animal feed supplements by the Hebridean Seaweed Company. Macroalgae are presently used to derive a very large number of products. These include:
Alginates and carrageenans are used as food processing ingredients in a variety of processed foods
Nutraceuticals: A range of seaweed based nutritional supplements are on the market and seaweed extracts find their way into a range of creams and lotions which are promoted on the basis of potential health benefits
Cosmetics, soaps and shampoos containing seaweed extracts are widely available
Pharmaceuticals: There is a major interest in the medicinal properties of seaweeds and their components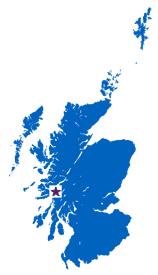 Key information and contact details
Centre Head: Dr Michele Stanley
Email: Michele.Stanley@sams.ac.uk
T: +44 [0]1631 559295
Centre Deputy: Prof Kenny Black
Email: Kenny.Black@sams.ac.uk
T: +44 [0]1631 559259
Marine Bioenergy Scotland, Scottish Marine Institute, Oban, Argyll, PA37 1QA
content