Foundation Apprenticeships
content
Foundation Apprentices are work-based qualifications for senior phase pupils. They combine the best of academic and vocational learning in one single qualification.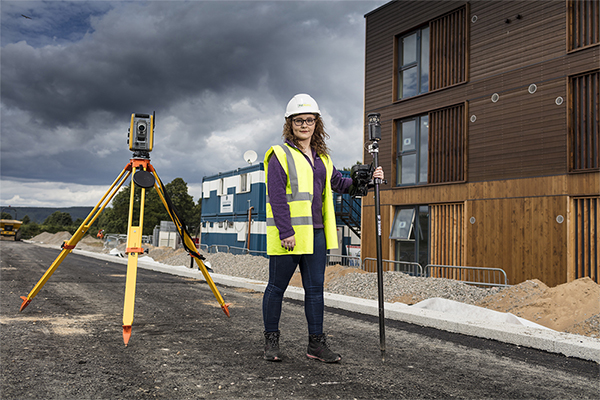 content
A Foundation Apprenticeship provides a range of benefits that employers are looking for and opens up your options after you leave school. It normally starts in S5 and takes two years to complete. In some cases you will be able to complete your course in one year, depending on the subject and your circumstances.
The Foundation Apprenticeship is recognised by industry and provides a fantastic opportunity to work with a reputable local employer as part of your course.
On completion you can then choose to:
Apply to college or university
Progress into a Modern or Graduate Apprenticeship
Gain employment
Frameworks on offer content
Frameworks on offer
Business Skills
As a business administrator or budding manager, you'll have a highly transferable set of knowledge and skills that can be applied in all sectors. This includes small and large businesses, from the public sector, private sector and charitable sector. Your role may involve working independently or as part of a team and will involve developing, maintaining and improving administrative services.
Civil Engineering
Civil Engineers build and shape the world. It's everything you see around us – from roads and railways, to the schools, offices, hospitals and water supply. If you're a practical thinker and a problem-solver with a knack for science and maths, this could be the career for you.
Creative and Digital Media
Calling all storytellers, techies, designers and creative thinkers. This is a Foundation Apprenticeship that lets you bring your ideas to life. There's a career for you in Scotland's thriving creative industry – whatever your interests. It's one of Scotland's most diverse sectors, covering architecture, TV, radio, film, fashion and textiles, cultural heritage, design, journalism, publishing, music, visual arts, gaming and more.
Engineering
Engineers bring ideas to life. They design, create, test and improve all sorts of products and processes. From James Watt's steam engine to Andy Scott's Kelpies, Scotland is great at engineering.
Food and Drink Technologies
The food and drink sector offers a range of challenging and rewarding careers, like: a food scientist or a food technologist. You could create the products of the future as a product designer.
IT Hardware and Systems Support
ICT and digital technologies play a part in everything we do – from the way we work to how we spend our leisure time. In Scotland, over 90,000 people work in digital technology roles, and salaries are growing almost twice as fast as the average. You'll find ICT and digital technology jobs in many other sectors such as healthcare, financial services and the creative industries. Even if you haven't considered or studied digital technologies before, these jobs could offer you an alternative way to use your maths, science and problem-solving skills.
IT Software Development
Gaming, virtual reality, cyber security – the digital world is changing fast. You could help decide where it goes next. This qualification requires problem-solving skills which are in demand across businesses.
Social Services and Healthcare
People are at the heart of healthcare and social services. There's plenty of hard work and long hours, but the rewards are worth it. If you have a passion for improving lives, a career in this field could be for you. A Foundation Apprenticeship in Social Services and Healthcare helps you prepare for a wide range of different care roles.
Social Services: Children and Young People
Every child deserves the best start in life to grow up happy, healthy and confident. You can help make sure this happens. With this Foundation Apprenticeship, you'll be prepared for a wide range of different childcare roles.
Below are the links to specific partner colleges, where you can find out further information on what is on offer and the different ways they are being delivered.