Access to e-resources
content
We are delighted to be able to offer our alumni free access to a range of online resources to assist with your lifelong learning.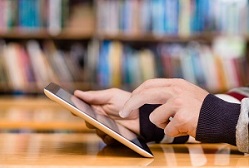 Free access to these e-resources is for our alumni only and is for personal, educational and non-commercial use only. By using the service, you agree to abide by that usage restriction. Registration will be valid for three years, after which you will be required to register again.
*JSTOR is not available to alumni - however you can open a free personal account with them and can currently read 100 articles per month, for free.
To access alumni e-resources, please complete the form below:
content