About Us
content
The Institute for Northern Studies at the University of the Highlands and Islands is a world leading research and teaching centre which led the UHI Area Studies submission to REF 2021, came 1st in Scotland overall and 1st equal in the UK for research impact. We are internationally renowned for our innovative postgraduate teaching and research programmes in Orkney and Shetland Studies, Highlands and Islands Literature, Scottish Heritage, Viking Studies and Islands Studies.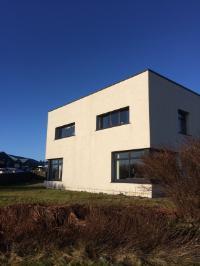 Established in 2007, we operate from three key locations at Orkney, Shetland, and Perth. We also work closely with Orkney College UHI, UHI Shetland and UHI Perth and their associated learning centres and island communities. All of our programmes are delivered using a mixture of online and video-conferencing, with students studying from Australia, Canada, the UK and the rest of Europe. Our taught programmes are:
As well as teaching, our staff also supervise postgraduate students researching various aspects of the history and culture of the regions of Scotland, with specialisms in archaeology, medieval history, literature and art, placename studies and with the history and culture of the North Atlantic regions. Students can register with the institute for a taught research degree programme on a full-time or a part-time basis, for the award of Master by Research (a one year programme) and Doctor of Philosophy (PhD). Our expert staff are able to offer interdisciplinary and subject specific supervision in a wide range of topics including the following:
Viking Studies
Medieval and modern history and culture of Scotland
Links between Scotland and the Nordic world
The history and culture of the Scottish islands within the North Atlantic region
Highlands and Islands Literature
Island Studies
Scottish heritage
The languages and dialects of Orkney and Shetland
Pictish studies
To find out more about our work you can read our Annual Report 2022-2023.