Sustaining remote and rural healthcare service
content
UHI research led by staff from the Division of Rural Health and Wellbeing explores the challenges at the heart of remote and rural healthcare and how they can be overcome.
Unit of assessment | Health and Nursing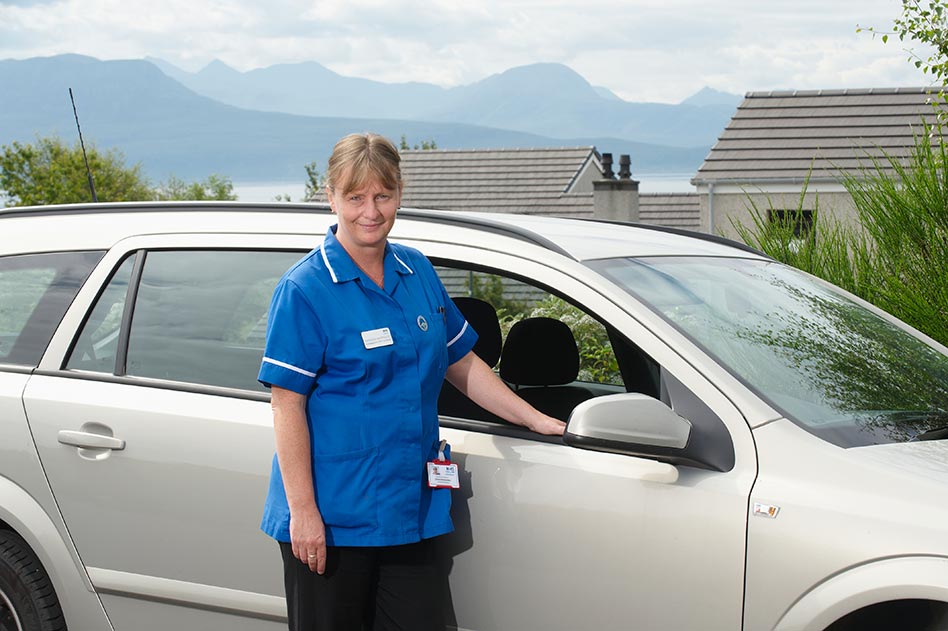 Scotland's remote and rural areas face challenges when it comes to recruiting and retaining healthcare staff. Few newly qualified doctors want to take on the traditional role of the single-handed GP. Filling the gaps with locums is not only expensive to the public purse but often does not meet patient expectations of continuity of care.
From 2014 to 2020, UHI led a research programme to design and test new ways of delivering sustainable primary care services in remote and rural areas. These service changes have benefited rural communities and health service providers.
We used participatory action research – a method involving researchers, health and care staff and citizens working together to understand all the issues about delivering services. This discussion led to changes being made in the design of new primary care models. These models were more sustainable and acceptable to local people.
These models have been introduced across parts of NHS Highland and have influenced community engagement and service planning in both Scotland and Australia.
The research also identified the key things that helped and hindered when engaging rural communities in the design and delivery of healthcare services. A key finding was that the context in which engagement occurs is as important as the method of engagement itself. UHI researchers developed a framework for community engagement which shows the importance of ensuring citizen empowerment is at the heart of successful service change.
A way of designing primary care services in collaboration with healthcare professionals, service managers, patients and residents was developed. Called Remote Services futures, it uses a theoretical community budget and information on different healthcare professional roles to help groups engage in non-confrontational conversations about future health and social care services design.
UHI was commissioned to carry out an evaluation of the Being Here programme – a Scottish Government initiative designed to increase the sustainability of remote and rural primary care. Researchers carried out the evaluation over several years, allowing for the observation of change over time. Using an action research approach, UHI fed directly into the development of the new models of rural service provision which were being created through the programme.
The research helped to shape four new service delivery models aiming to improve the sustainability of healthcare in remote and rural areas. These models were: 1) GP practice mergers, with all satellite surgeries kept open; 2) new ways of filling vacant GP posts; 3) fly-in, fly-out GP service with video-conferencing support; and 4) Rural Support Team of advanced nurse practitioners and paramedics.
The research was used to develop a total of 23 indicators to monitor perceptions of rural service changes over time. Researchers undertook 364 interviews with more than 200 individuals, including residents, third sector workers and healthcare professionals to gauge the effectiveness of service changes, as well as to understand their perceptions of barriers, facilitators and impacts.
This work showed that more dispersed models of care can be implemented in rural areas in ways that communities find safe, acceptable, and sustainable.
The research identified the key areas that still concern communities, such as persistent fears of GP surgery closure, healthcare staff choosing to leave and NHS budgets being reduced. The researchers have also shown the steps that could be taken to improve community engagement processes and provided tools to achieve this.
"Findings from this UHI research are acknowledged as shaping development within Scottish rural primary care"
Research team
Relevant websites
Follow on