Historians and Scottish land reform
Informing policy, inspiring organisations, and influencing the influencers content
Informing policy, inspiring organisations, and influencing the influencers
UHI's Centre for History research has had a significant influence on Scottish Government legislation to address land inequality in the Highlands and Islands.
Unit of assessment | History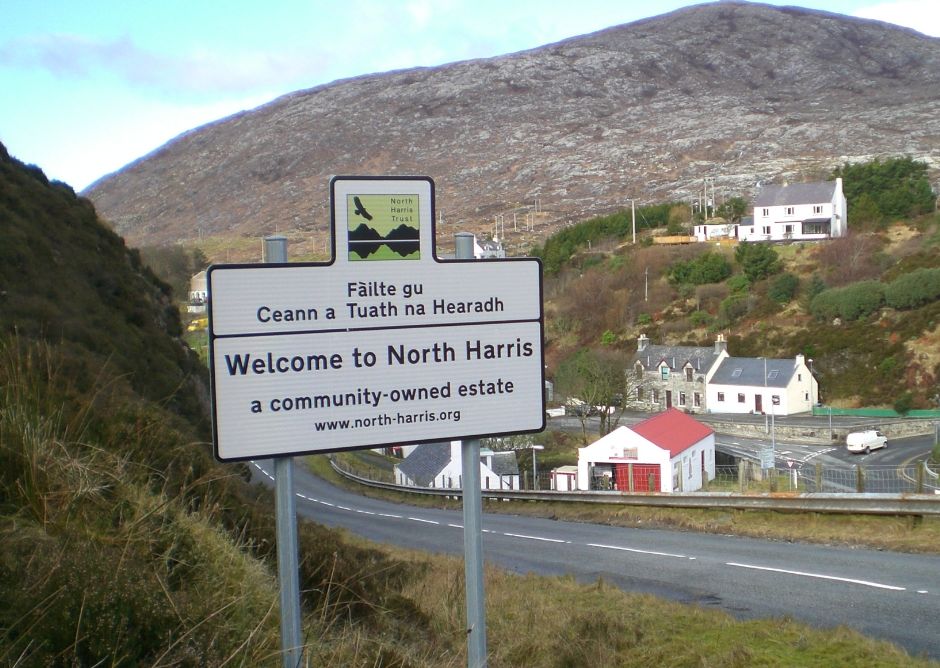 Since the late eighteenth century, land inequality has been one of the leading causes of rural poverty and deprivation in the Scottish Highlands and Islands, leading to socially unjust emigration. This situation has been recognised for some time now by the Scottish Government with research by UHI's Centre for History having a significant influence on legislation to address this.
The Centre for History's work has helped shape the Scottish Government's realisation that addressing land inequalities is "fundamental to the wellbeing, economic success, environmental sustainability and social justice of the country". Moreover, Centre for History research has informed policy, inspired land-focused organisations and influenced the work of land reform campaigners across Scotland.
Historic land issues have been at the heart of Centre for History research since Professor James Hunter established the Centre at UHI in 2005. Dr Elizabeth Ritchie's appointment in 2009 and Dr Iain Robertson's Readership in 2015 have helped to create new thinking and a centre of excellence on the subject.
In the last two decades of the twentieth century, both political and public opinion moved towards reforming historic land ownership patterns. Centre for History research has played an important role in this shift. Alastair McIntosh, an internationally recognised human ecologist, activist and writer and one of the catalysts of the community buyout movement, believes that James Hunter's research "was pivotal to those of us who pioneered modern Scottish land reform. It legitimised our endeavours, laying the scholarly foundations" for a growing sensitivity to land inequalities.
Through his work on the Scottish Government's Land Law Reform Group, Professor Hunter had an influence on the shape of the Community Employment (Scotland) Act of 2015 and on the group tasked with developing strategy to achieve the Scottish Government's target of one million acres in community ownership by 2020. That group's final report, which quoted Hunter's research, ultimately led to the passing of the Land Reform (Scotland) Act in 2016.
This relationship between historic and contemporary events is embedded in every aspect of Centre for History land research. As Sandra Holmes, Highlands and Islands Enterprise Head of Community Assets, has said, the way in which we "shine a light" on the past reveals that "many of the issues of yesterday" are still with us.
Another influential land reform activist, Mairi McFadyen, acknowledges that her work and thinking has been hugely influenced by our work. Indeed, McFayden uses Centre for History research in every educational workshop she runs, describing Hunter and Robertson's work as a touchstone she uses "again and again" in her community development activities.
Robertson's research has helped the West Harris Trust who, since the purchase of their estate in 2010, have worked to build a sustainable future for their community based in part on culture and heritage. Robertson has trained Trust members to research the history of land issues on their estate. He also helped the Trust raise awareness and understanding of such issues by writing the text for a panel displayed at the Trust's Community Enterprise centre. The panel celebrates the land raid of the 1920s which paved the way for the purchase of the estate almost a century later.
Summing up the Centre for History's contribution to activism, the land campaigner and writer Lesley Riddoch asserted in 2019 that the Centre for History research has :
"coloured in the Highlands, from what was previously a grudge match, into something much more subtle ... it is not an exaggeration to say that you have re-created the Highlands."
Research team
Related websites
Follow on