Women's Network launch
content
The University Women's Network Launch
The Womens's Network inagural meeting was on Tuesday 17th July, with Dr Antonia Darder presenting 'Embodied Love and Emancipatory Possibilities: Examining Issues for Transforming Gender Inequalities'.
The presentation addressed central epistemological and relational issues within the university and society that women face in the course of their labor as intellectuals, scholars, teachers, and activists. Toward this end, issues of the body were critically examined with respect to gender politics and efforts to transform effectively social and material conditions in meaningful and liberating ways. A critical pedagogy of love grounded the discussion of embodied praxis, which focused on our everyday engagements with individual concerns as well as the larger societal context.
Dr. Antonia Darder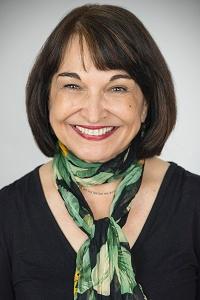 Leavey Presidential Endowed Chair of Ethics and Moral Leadership
Loyola Marymount University
Antonia Darder is a distinguished international Freirian scholar. She is a public intellectual, educator, writer, activist, and artist. She holds the Leavey Presidential Endowed Chair of Ethics and Moral Leadership at Loyola Marymount University, Los Angeles; is Distinguished Visiting Professor of Education at University of Johannesburg; and Professor Emerita of Education Policy, Organization, and Leadership at the University of Illinois Urbana Champaign. She also holds a Distinguished Visiting faculty post at the University of Johannesburg, in South Africa. Antonia is an American Educational Research Association Fellow and recipient of the AERA Scholars of Color Lifetime Contribution Award, as well as the Freire Social Justice Award. She has worked tirelessly for more than three decades to fiercely counter social and material inequalities at work in schools and communities.
Antonia's scholarship has consistently focused on issues of racism, political economy, social justice, and education. Her work critically engages the contributions of Paulo Freire to our understanding of inequalities in schools and society. Darder's critical theory of biculturalism links questions of culture, power, and pedagogy to social justice concerns in education. Through her decolonizing scholarship on ethics and moral issues, she articulates a critical theory of leadership for social justice and an interpretive methodology, with a focus on the empowerment of subaltern populations.
Antonia is the author of numerous books and articles in the field, including Culture and Power in the Classroom (20th Anniversary edition), Reinventing Paulo Freire: A Pedagogy of Love, A Dissident Voice: Essays on Culture, Pedagogy, and Power, Freire and Education, and,The Student Guide to Freire's Pedagogy of the Oppressed. She is also co-author of After Race: Racism After Multiculturalism and co-editor of The Critical Pedagogy Reader, Latinos and Education: A Critical Reader, and the International Critical Pedagogy Reader, which was awarded the 2015 Alpha Sigma Nu Book Award. Through the passion of her written and spoken word and the simple beauty of her art, her work has traveled around the world, consistently calling for economic justice, human rights, and cultural democracy for all people. In 2015, Antonia was nominated for the prestigious Brock International Prize in Education.
content