Current Students
content
Handshake is our exciting new careers platform, available for you to use throughout your time with us and beyond.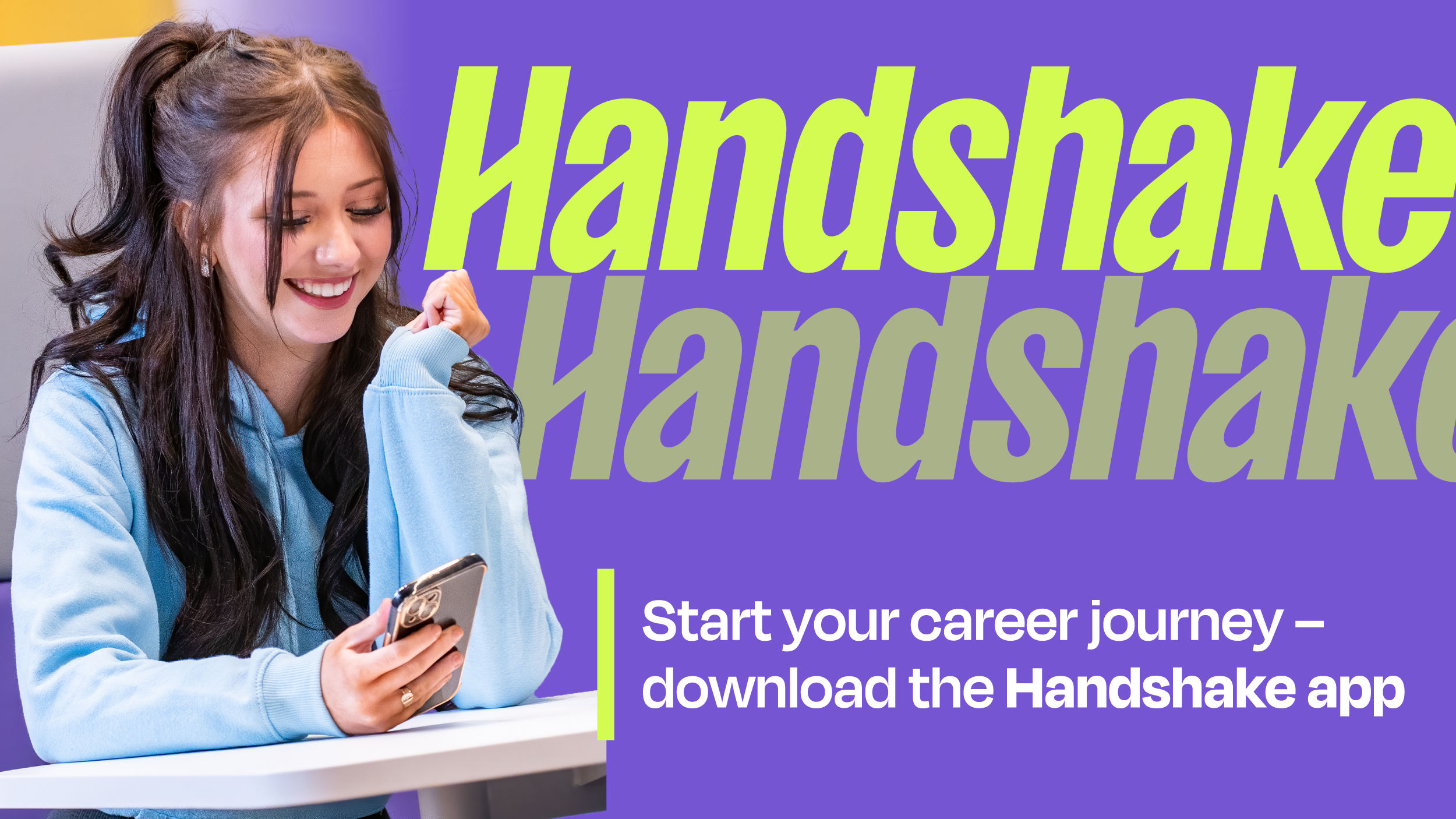 Handshake is a dedicated platform for all UHI students to help you find the jobs that you're looking for both during and after your studies and it makes it even easier for employers to recruit you! It is trusted by 900+ universities and 425K employers worldwide and its networked approach to connecting students, employers, and universities helps you to benefit from:
Ability to book appointments with the UHI Careers Team
Exclusive opportunities from employers who want to hire UHI students
Access virtual and on-campus careers events
Virtual 1-to-1 chats with employers
Careers and Employability guides and resources
The opportunity to read employer reviews and connect with peers across the world
Accessing Handshake as a current student
Every UHI student has access to a Handshake account. We've taken care of creating an account for you, no need to register. You just need to activate this to begin!
You must activate your account to access your information on Handshake and to update your profile.
Claiming your account is easy and can be done in less than 60 seconds.
Select the blue icon for 'UHI Student? Register/Log In Here'
Enter your UHI details as follows on the following screen: Your UHI username followed by @UHI.ac.uk and your UHI password
Complete the relevant information to maximise your visibility
For any further information contact the Career Team, careers@uhi.ac.uk or visit the Handshake website.
content
content

Our services, via the Handshake platform, include :
Personalised careers and employability advice and coaching
Various self-help career resources
CV and application form feedback and mock interviews
Jobs, graduate placements, internships, voluntary opportunities
A variety of career development workshops and events offered across the UHI locations
Careers and employability information
Remember that over the course of our lives we make frequent career decisions. You will not leave university as the finished article. In a world that changes constantly we understand that you might be unclear about your future. However, we are here to support you throughout your studies and think about what the future might hold for you and that Action Changes Things (ACT) So, ACT by getting advice, obtaining information, gaining experience and connecting with people, and you'll increase the likelihood that you'll end up somewhere you want to be - even if it's not where you had originally envisioned!
Follow us on UHICareers Facebook page and X @UHICareers
Privacy statement - CEIAG Privacy Statement - Students and Graduates