Mentoring Circles
content
Facilitated by colleagues from the learning and teaching team at UHI, and colleagues in the Academic Partnership, these 2-hour group mentoring sessions will explore different topics around assessment in Brightspace using tools native to the VLE as well as integrations. The mentoring circles are open to any colleagues who are designing assessment for programmes of study across FE and HE, and are keen to implement changes to existing assessment, or design new assessments.
Developing Assessment Approaches in Brightspace content
Developing Assessment Approaches in Brightspace
Format
Mentoring circles are group mentoring sessions with a small number of participants (10-15), designed to be developmental and support colleagues to network with others who wish to develop in the same area. The mentoring circles will explore three topics:
Quizzes: Formative and summative assessment in Brightspace
Assignments, Turnitin and Ouriginal
Brightspace Rubrics
So that participants can experience the tools that will be explored in the mentoring circles, they will be enrolled in a group on a Brightspace training module. Participants will use this module to store and showcase examples and explore activities and assessments from a student perspective.
Colleagues are welcome to join all three mentoring circles or dip into the ones that they want to develop their knowledge/practice around. There will be an option to attend in person in the An Lochran Learning Lab (Inverness) or online.
Mentoring Circles
Mentoring circle one: Quizzes: Formative and summative assessment in Brightspace
Brightspace Quizzes is one of the assessment tools in the VLE. It allows the user to create formative and summative assessments drawing on eleven different question types, including Multiple Choice, Written Response, Fill in the Blanks and many more.
Session 1: Mentors: Carolin Hunter, Andrew Gibson, Sarah Sutherland
Monday 27 February, 14:00 – 16:00
In this first group mentoring session exploring using Brightspace quizzes, Carolin and Andrew will share what you need to know to set up a quiz and the different question types you can use and the restrictions you can add to a quiz. Sarah will share her own experience and examples of setting up and using quizzes with students. Please bring any questions you would like to use for a Brightspace quiz. Before the end of the session, we will identify some plans on what we will expand on and explore in session 2.
Session 2: Mentors: Carolin Hunter and Andrew Gibson
Tuesday 28 March, 13:00 – 15:00
In this session, we will begin by inviting participants to share anything they have developed or worked on between sessions. We will also pick up and expand on any questions from session 1 as well as any queries that may have developed in the time between sessions 1 and 2. We will have a look at any quiz(zes) you have set up and chat through any issues you may have encountered. In addition, we will have a look at marking and feedback for quizzes. There will be an opportunity in the session to develop and share your quizzes and plans for implementing them in your practice going forward.
Session 3: Mentors: Carolin Hunter, Debbie Wartnaby, Tracy Kennedy, Lois Gray and Michele Smith.
Wednesday 31 May, 14:00 – 15:00
In this final session Debbie will provide an overview of the process to amend module assessments, including types and weightings of assessments, in SITS in line with UHI Academic Standards and Quality Regulations. Debbie will outline the process, the forms to complete and give you some hints and tips to make it as smooth and as painless as possible.
We will finish the session with mentors Tracy, Lois and Michele showcasing how they have used quizzes with students, what worked well and considerations when designing your own quizzes.
Mentoring circle two: Assignments, Turnitin and Ouriginal
Brightspace Assignments is a tool where students can submit files or plain text for formative or summative assessment. Students can also record short audios for submissions. In addition, staff can set up On Paper or Observed in Person submission folders. Students don't submit to these folders, but staff can use them to record their feedback and marks. Turnitin is the HE originality checker. The PeerMark function of Turnitin allows staff to set up peer review assignments. Ouriginal is the FE originality checker.
Session 1: Carolin Hunter and Lois Gray
Thursday 23 March, 13:00 - 15:00
In this first mentoring session, Carolin will work with you to explore the different types of assignments you can create using the Brightspace assignments tool, with Lois sharing her own experience of using the assignment tool. We will also chat through the different options for providing feedback. To make this participant driven, please bring any use cases for assignments you would like to set up in Brightspace in the future.
Session 2: Carolin Hunter, Marion MacDonald, Elizabeth-Cottier Cook
Tuesday 18 April, 13:00 – 15:00
In this session, we will begin by inviting participants to share anything they have developed or worked on between sessions as well as respond to any queries. Elizabeth will share her experience of how she has used Turnitin tool in her own practice. After this, we will explore the originality checkers available via Brightspace.
For colleagues teaching HE, we will have a look at how to set up Turnitin assignments as well as how to use Turnitin GradeMark for optimising marking of Turnitin assignments. In addition, we can also explore Turnitin PeerMark which you can use for peer feedback sessions. For those teaching FE, we will have a look at Ouriginal, the originality checker for FE. We will explore how to link an assignment to Ouriginal as well as what the originality report looks like for students and staff.
Session 3: Carolin Hunter and Marion MacDonald, Mari Todd
Wednesday 7 June 2023: 09:30 – 11:30
This final session will begin with Mari sharing her own experience with Turnitin GradeMark. The remainder of the session will be participant led and provide an opportunity to discuss any of the tools explored. You will have the opportunity to start creating your own Brightspace or Turnitin assignments. In addition, colleagues teaching HE can get assistance with the set-up of Turnitin Rubrics or QuickMarks.
Mentoring circle three: Brightspace Rubrics
Brightspace Rubrics can be used to evaluate students' submissions to the Brightspace Assignments tool or Brightspace Discussion tool. They are useful in providing students with feedback and feedforward. Moreover, they add an additional layer of transparency and guidance as they let students know the evaluation criteria for their assessments or activities.
Session 1: Carolin Hunter
Thursday 16 March, 13:00 – 15:00
In this first group mentoring session, we will explore how to set up different types of rubrics. To make this participant led, we would ask you to bring a rubric that you would like to use in Brightspace. We will also have a look at how to attach a rubric to different types of activities in Brightspace.
Session 2: Carolin Hunter, Mei-Li Roberts
Tuesday 25 April, 13:30 – 15:30
In this session, we will pick up and expand on any questions from session 1 as well as any queries that may have developed in the time between sessions 1 and 2. The session will then showcase how Peter and Mei-Li have used rubrics with students and the impact it had on engagement with learning activities and assessment feedback. There will be time for discussion and questions from participants.
Session 3: Creation session - Carolin Hunter, Peter Noble, Mei-Li Roberts:
Tuesday 13 June, 14:00 – 16:00
In this session, participants will have the opportunity to continue developing their rubric building on what they learnt during the mentoring circle. Mentors will be on hand to support participants.
Booking
Please email lta@uhi.ac.uk to book your space. We recommend that you attend all three sessions for the mentoring circle(s) you would like to attend. Places are limited to 20 per mentoring circle, when booking please state your preference to join on campus or online.
Meet our mentors! content
Meet our mentors!
Meet our mentors!
Andrew Gibson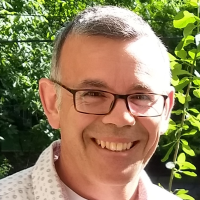 Andrew Gibson is a project leader within the university's Educational Development Unit. Building on a Masters in Distance Education, his work involves analysing existing materials and methods used by teaching staff, supervising the creation of student-centred learning materials, and designing and delivering targeted staff development (much of which over the last few years, in tandem with Carolin Hunter, has focused on best practices in relation to the university's virtual learning environment, Brightspace).
Carolin Hunter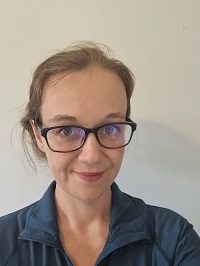 Carolin Hunter is an Instructional Designer with the Educational Development Unit. Coming from a foreign language teaching background with a particular interest in effective and engaging online learning and teaching as well as digital literacy, she has years of teaching experience using Brightspace and a variety of other instructional technologies. Carolin joined the UHI in November 2018 to support the transition to Brightspace. Since then, she has supported individual staff as well as programme teams with queries about Brightspace and other technologies approved for learning and teaching at the UHI. She has also delivered numerous workshops on Brightspace across the partnership, with a focus on the enhancement of modules and units in Brightspace to align them with the Learning and Teaching Enhancement Strategy Values and the Benchmarks for the Use of Technology in Learning and Teaching.
Debbie wartnaby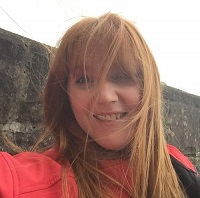 Debbie's professional background at UHI lies with the Faculties and Academic Standards team. She works closely with academic staff, subject network leaders and the Deans of faculty by providing high-level administrative support for the faculties in undertaking their quality assurance responsibilities with programme and curriculum development.
On secondment, 2 days per week, to the Learning & Teaching Academy from September 2021 Debbie also covers:
Learning and teaching enhancement strand of the mentoring scheme
Debbie is a Fellow of the HEA and continues to mentor others to gain accreditation via the Professional Recognition strand of the mentoring scheme. She is also one of the Advance HE Aurora Institutional Champions.
Elizabeth Cottier-Cook
I have used Turnitin for over 8 years now and so thankful we had this software! I'm the leader of an international Erasmus Mundus MSc programme on Aquaculture, Environment and Society - STAR (ACES-STAR), so over 75% of our students each year are from overseas. They are super students, but very few of them are aware of plagiarism and so, Turnitin really helps them and us check the assignments for plagiarism.
Lois gray
Lois is a Chartered Engineer and National Teaching Fellow, and a pioneer of distance learning in engineering. She has been delivering Higher Education with UHI North Highland, since 2006. As an Academic Lead Developer for UHI (2019-22) and SQA Next Generation HN, Lois' interest in educational technology involves collaborating with EDU to develop inclusive online resources for remote learners. Lois exclusively uses Brightspace Assignments and Quizzes for formative and summative assessment, including module final exams which are delivered as open book, timed, unseen Quizzes. A previous programme and curriculum leader, Lois now leads three BEng modules, and provides all her teaching, marking, and feedback to students, through Brightspace.
Mari Todd
Mari has been marking in Turnitin for a number of years and creating rubrics for different assignments within Turnitin.
Marion MacDonald
Marion MacDonald is an Educational Technologist working in IT and Digital Infrastructure, supporting staff and students with a number of different technologies. Marion has been the main technical support for Turnitin since about 2010 and has provided training and supporting materials for Turnitin within a couple of VLEs and different types of integration. She has attended, on behalf of UHI, a number of User Group events in order to keep abreast with developments in the service. Similarly, she has liaised with other universities via Jisc and ALT with a view to exploring best practice and highlighting anomalies in service provision.
Mei-Li Roberts
Mei-Li's teaching career began at the University of St Andrews, where she taught first year social anthropology undergraduates whilst completing her PhD. After research fellowships at St Andrews, Dundee and Edinburgh universities, she joined UHI Perth in 2008 as a research fellow in the UHI Centre for Rural Childhood (now disbanded) and programme leader for the BA (Hons) Child and Youth Studies. Alongside programme leadership, Mei-Li is a module lead on the BA (Hons) Child and Youth Studies, Graduate Apprenticeship BA (Hons) Early Learning and Childcare, the Masters in Children and Young People's Participation and Leadership and the Masters in Tertiary and Higher Education. She is also a Personal Academic Tutor (PAT). Mei-Li gained her PGCert in Education in 2015 and became a Senior Fellow of the Higher Education Academy (now AdvanceHE) in 2017. She is also is also a member of the Association of Social Anthropologists.
As programme leader for one of UHI's largest networked fully online degree programmes, Mei-Li is an advocate of inclusive digital education, allowing flexibility of study, equivalence and overcoming barriers of geography and time - enabling students to achieve career aspirations. Her teaching philosophy has centred on effectively engaging students to become active, resilient and reflective learners, with particular focus on developing online learning communities for collaborative and accessible learning and graduate skills development.
In addition to teaching, Mei-Li is also a Staff Governor on University Court and an ALPINE (Accredited Learning, Professional development and Innovation in Education) mentor.
Michele Smith
Core Skills Lecturer and Verifier for Core Skills in Modern Apprenticeships.
28 years' experience in all 3 sectors of education. A member of the Learning and Teaching Review Team as part of the Moray Enhancement and Excellence in Teaching. I regularly use Brightspace Quizzes in my practice as part of quantifiable assessments, for evaluating progress, and just for fun.
Interests include:
Facilities, Resources, Course design
Different types of assessment.
Supporting staff mental health and healthy working lives.
Tracy kennedy
Tracy joined UHI Inverness in 2015 as a humanities lecturer. Since then, she has completed an MLitt in the History of the Highlands and Islands and is a Fellow of the Higher Education Academy. As well as teaching on various social science courses, she teaches 'Costume Design and the Imagination' at Level 9 on the BAH Drama and Production degree and is an experienced PAT and mentor.
Previous mentoring circles topics 2020-21 content
Previous mentoring circles topics 2020-21
Previous mentoring circles topics 2020-21
| Topic and meeting date | Mentors |
| --- | --- |
| The UKPSF: Areas of Activity: Thursday 03 March, 14:00 - 16:30 | Graham Wilson SFHEA, Moray College UHI & Shari Kane SFHEA, Perth College UHI |
| The UKPSF: Core Knowlege: Thursday 10 March, 12:30 – 15:00 | Keith Smyth PFHEA, LTA & Kyla Steele FHEA, Argyll College UHI |
| The UKPSF: Professional Values: Tuesday 22 March, 09:30 – 12:00 | Tracy Kennedy FHEA, Inverness College UHI & Elizabeth McFarlane FHEA, Argyll College UHI |
Previous mentoring circles topics 2020-21 content
Previous mentoring circles topics 2020-21
Previous mentoring circles topics 2020-21
Topic and Meeting Dates
Mentors

Alternative approaches to work based placements and field work

Dates: First meeting: 10 December 2020, 13:00 - 14:30

Second meeting: ;27 January 2021, 12:00 - 13:30

Scott Timpany

Shari Kane

Keith Smyth

Sustainable assessment practice

Dates: First meeting: 2 Feb 2021, 13:00 - 14:30

Second meeting: 4 March 2021, 13:00 - 14:30

Shari Kane

Alice Mongiello

Keith Smyth

Moving practical subjects online e.g. hairdressing, art disciplines, drama and music programmes

Dates: First meeting: 1 December 2020, 15:00 - 16:30

Second meeting: 28 January 2021, 13:00 - 14:30

Miriam Iorwerth

Stephanie Smart

Roxane Permar

Moving clinical practice online e.g. nursing and midwifery, dentistry and optometry

Dates: First meeting: 20 January 2021, 13:00 - 14:30

Second meeting: 23 February 2021, 13:00 - 14:30

Linda Gunn

Julie Armstrong

Supporting student wellbeing and belonging when in-person social spaces are no longer an option

Dates: First meeting: 25 November 2020, 12:00 - 13:30

Second meeting: 21 January 2021, 13:00 - 14:30

Julie Armstrong

Stephanie Smart

Roxane Permar
Previous mentoring circles topics 2019-20 content
Previous mentoring circles topics 2019-20
Previous mentoring circles topics 2019-20
Topic and Meeting Dates
Mentors

Connecting our learners by building social and emotional presence

Building an online social and emotional presence, through Brightspace, through using online tools and synchronous and asynchronous technology.

Dates: First meeting: 30 April, 11:00 - 12:00 Recording of session introduction

Second meeting: 21 May, 14:00 - 15:00

Alice Mongiello

Nicola Martin

Simon Bradley

Designing activities for active and interactive online learning

From using the university 'Benchmarks for the use of Technology in Learning and Teaching' to design and underpin learning activities for active student engagement in online learning and teaching spaces, to practical examples of using the Brightspace tools, including Bongo, Brightspace Quiz and Discussion Board to design learning and teaching activities.

Dates: First meeting: 22 April, 14:30 - 15:30 Recording of session introduction

Second meeting: 7 May, 14:00 - 15:00

Suki Haider

Keith Smyth

Formative and summative coursework and assessment in Brightpace

Using formative Brightspace quizzes, assessments with online submission, rubric marking, and Turnitin checking. Designing accessible and valuable assessment that positively challenges learners.

Dates:

First meeting:16 April, 11:00 - 12:00 Slides Recording of session introduction

Second meeting: 13 May, 10:00 - 11:00

Lois Gray

Elizabeth McFarlane