Research Mentoring at UHI: The value of confidential and developmental conversations
[

When


to

o

Where

Remote access only
-
8

Remote access

Not available
£

Cost

Free
É

Contact

Jane Steele
email: lta@uhi.ac.uk
à

Add to Calendar
q

Share
Session Outline
Presented by Professor John Howe (SAMS), UHI Research Mentoring Lead, this one-hour session will introduce participants to peer-peer mentoring at UHI. The Research Mentoring strands sits alongside other mentoring strands as part of the UHI Mentoring Scheme and offers one-to-one cross-partnership, confidential mentoring to support research activities and personal development, and bespoke group mentoring e.g., for teams, specific research aims or approaches. This session will be of interest to staff who are working towards their research aims and/or who are wishing to connect with an experienced research colleague to discuss their career journey and development. Colleagues who feel they could offer their time and experience/expertise to support the development of others, as a mentor, are also welcome to come to the session to learn more about how to get involved and the support available to develop their mentoring skills.
The session will cover the benefits of mentoring for research development, how to register for mentoring, what to expect from your mentoring partnership and some tips to get the most from your mentoring conversations.
Presenter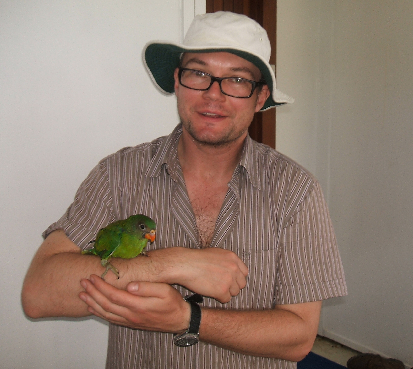 John Howe
John Howe is UHI Professor of Marine Geology, and he started at SAMS in 1998, helping to develop the BSc Marine Science programme which he now leads. He has been active in research, education and management for over 25 years; leading major research projects, supervising PhD students and teaching at postgraduate and undergraduate level. In addition, he is presently Convenor of the SAGES pool Graduate School. Throughout this time John has benefitted greatly from the support and guidance from a number of valued mentors. In the last few years, he has become increasingly involved with the UHI Mentoring Scheme, registered as both a mentor and a mentee for the research strand and for Alpine. He very much believes in the benefits of mentoring to individuals, teams, institutes, and the university.
To Book
Please email lta@uhi.ac.uk
Accessibility
We want to make this a positive experience for all participants and hope we have met everyone's needs in joining this session. If you have particular access needs please contact us at lta@uhi.ac.uk so we can work together to get you as good an experience as we can.
Privacy
Please read our policy on how we treat any personal information collected in relation to our events:
Data Protection Statement for Events